S2K Commerce - Products Dropdown
Actions


Shop Good Prod Today. New Good Prod Website Coming Soon
Welcome Landscape Professionals! As we speak (as you read), we are creating a brand spanking new Good Prod shopping website. In the meantime (and in the future), you can shop and purchase all Good Prod products on www.arett.com. To start buying, please take note of the following instructions:
1.
Log in using your Good Prod account number. This is different from your Arett account number.
2. Hover over "Shop by Category" in the menu bar and select "Good Prod"
3. That's it. No more steps.
Who is Good Prod?
Founded in 1953, Good Prod specializes in the sale of professional lawn and garden supplies to landscape professionals and lawn & garden retailers – maintaining a complete inventory year 'round. We offer efficient deliveries from our centrally located facilities with over 650,000 sq. Ft. of warehouse space - in Troy, OH, and Bristol, Connecticut.
We offer a broad selection of over 11,000 quality tools for growers, landscapers, grounds managers, arborists, and contractors - at excellent prices. Our purchasing staff carefully selects our merchandise which is manufactured by some of the world's most reputable companies so that you can get the job done with confidence!
We give phone, fax, mail and online orders prompt attention and service.
We have merchandising and marketing professionals on staff to assist you in promoting your business.
Our catalog is updated regularly to keep all you professionals out there informed of what is new and exciting. Thanks for shopping Good Prod and feel free to reach out with any questions that you might have.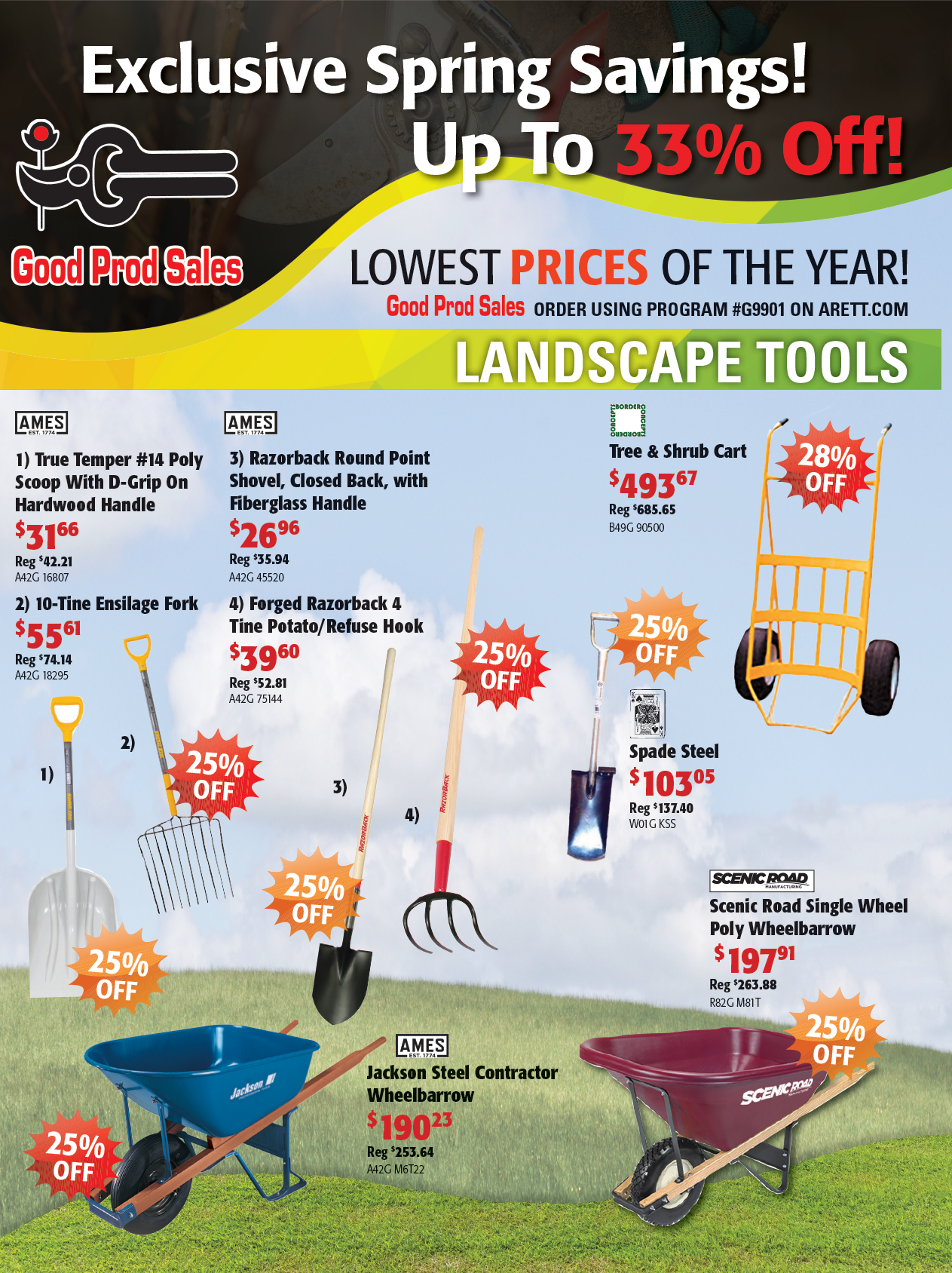 Good Prod Sales Flier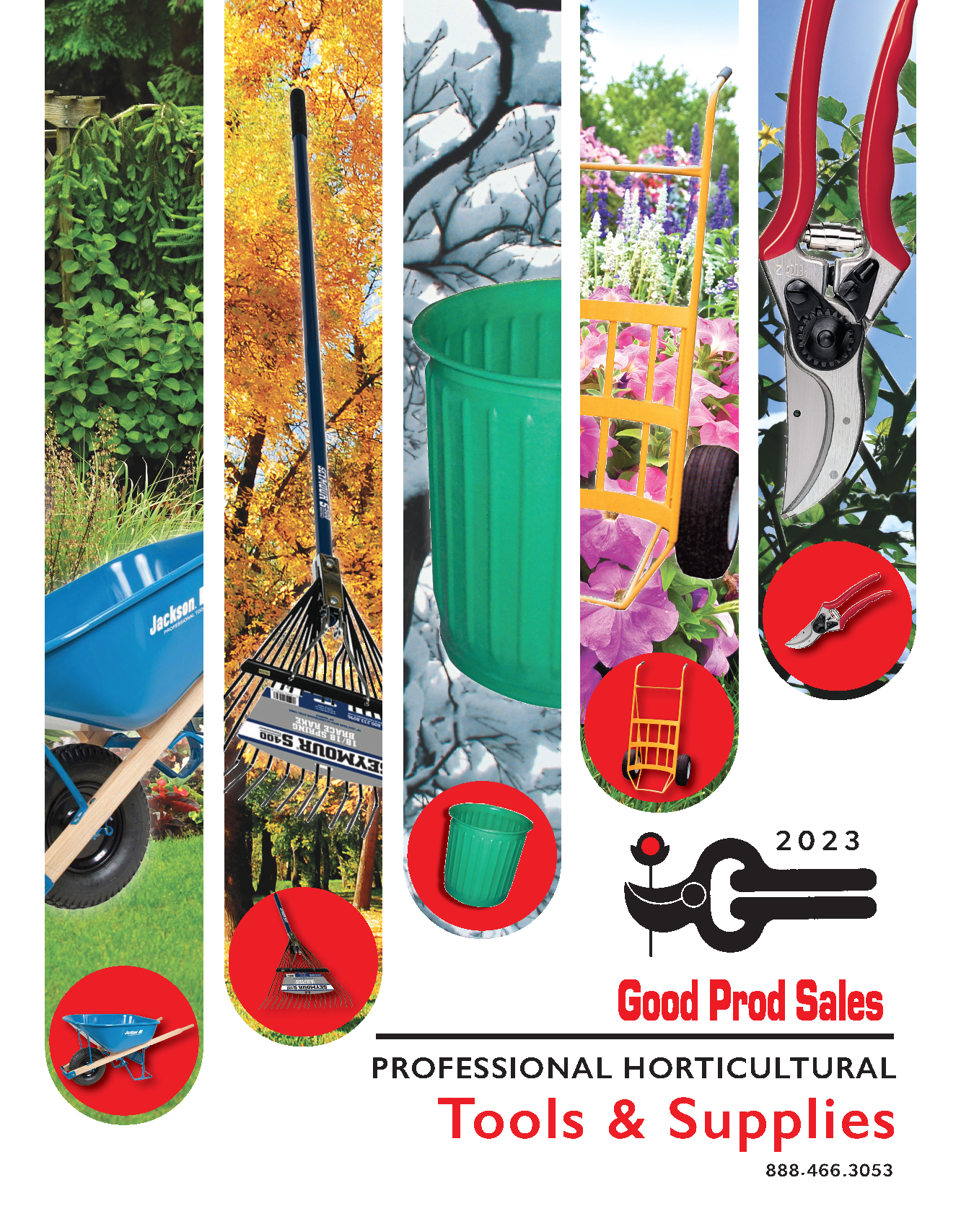 Good Prod Catalog